Vocus
Vocus is an international technology business with services spanning Australia, New Zealand and Asia Pacific. As one of Australia's fastest-growing companies, their owned and operated fibre network is purpose-built and constantly evolving to meet the future needs of communities, businesses and governments.

Following an ambitious strategy to double the Vocus business by 2023, there was a critical need to reset and recharge the brand, ready for transformation. Operating amidst ever-shifting technology, and customer and competitor dynamics, Vocus needed a brand that would enable them to stand for something meaningful in the market with a commitment to making things better, simpler and easier for customers, and to leverage a DNA that means they continually challenge, disrupt, see and do things differently.
Services

Brand Architecture
Brand Identity
Brand Language
Brand Strategy
Customer Experience
Stakeholder Engagement
Brand Management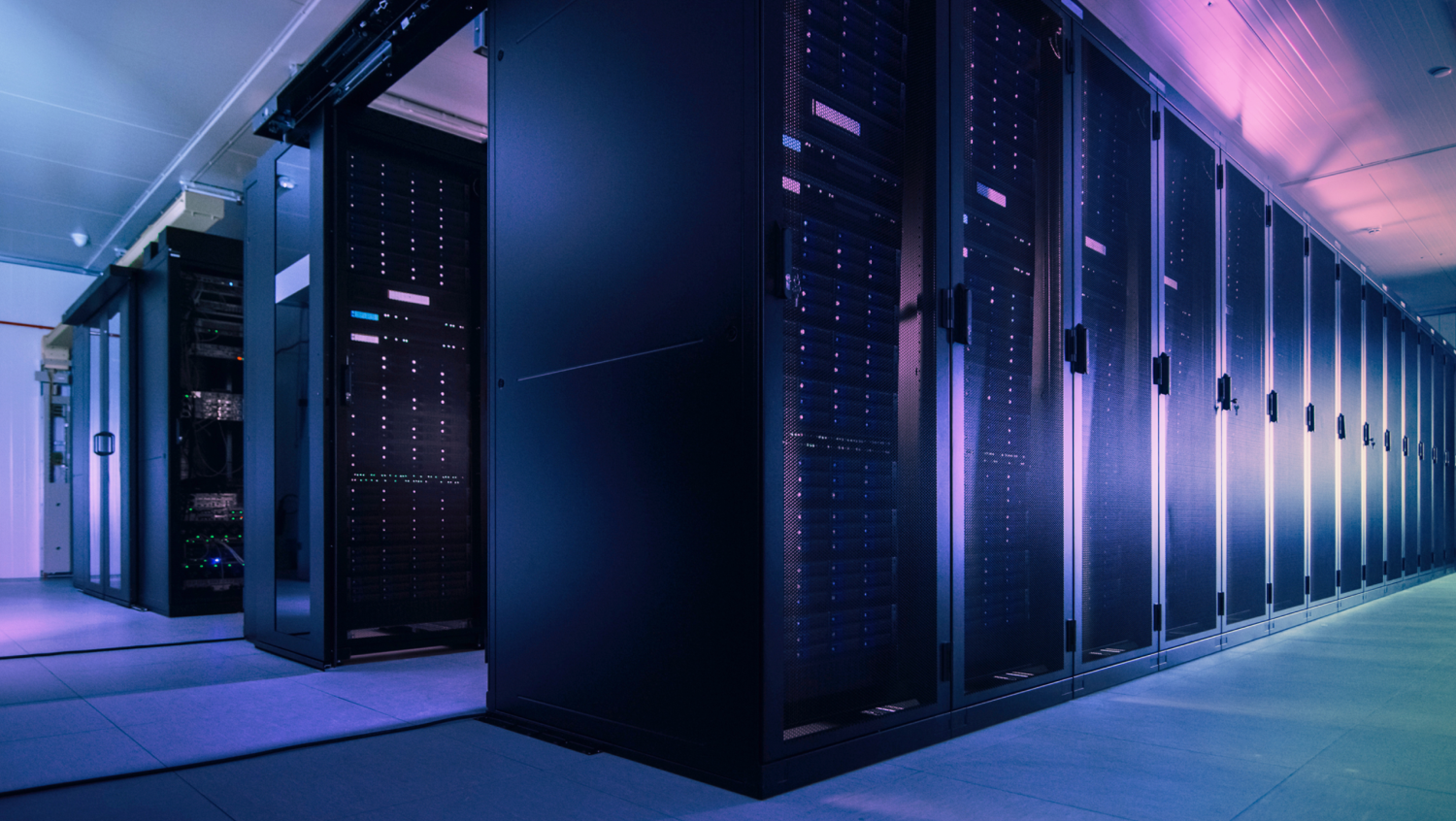 Elevating simplicity as Vocus' unique product truth
The business had been held back by a brand that stood for very little. With customers looking for change, Vocus understood this was their opportunity to position themselves as a welcome alternative.

With expertise that goes deeper, a network that takes customers further, and relationships that bring them closer, we discovered there were a multitude of brilliant ways to communicate Vocus' value.

We dug deep into the business to reveal that their unique proposition hinged upon the notion of simplicity – in an industry where complexity surrounds. We developed the brand idea that captured these two distinct dynamics – 'Brilliant Simplicity'. A perfect reflection of their pioneering people, a world-class network, a customer experience defined by control and ease, and a business with clarity at its core.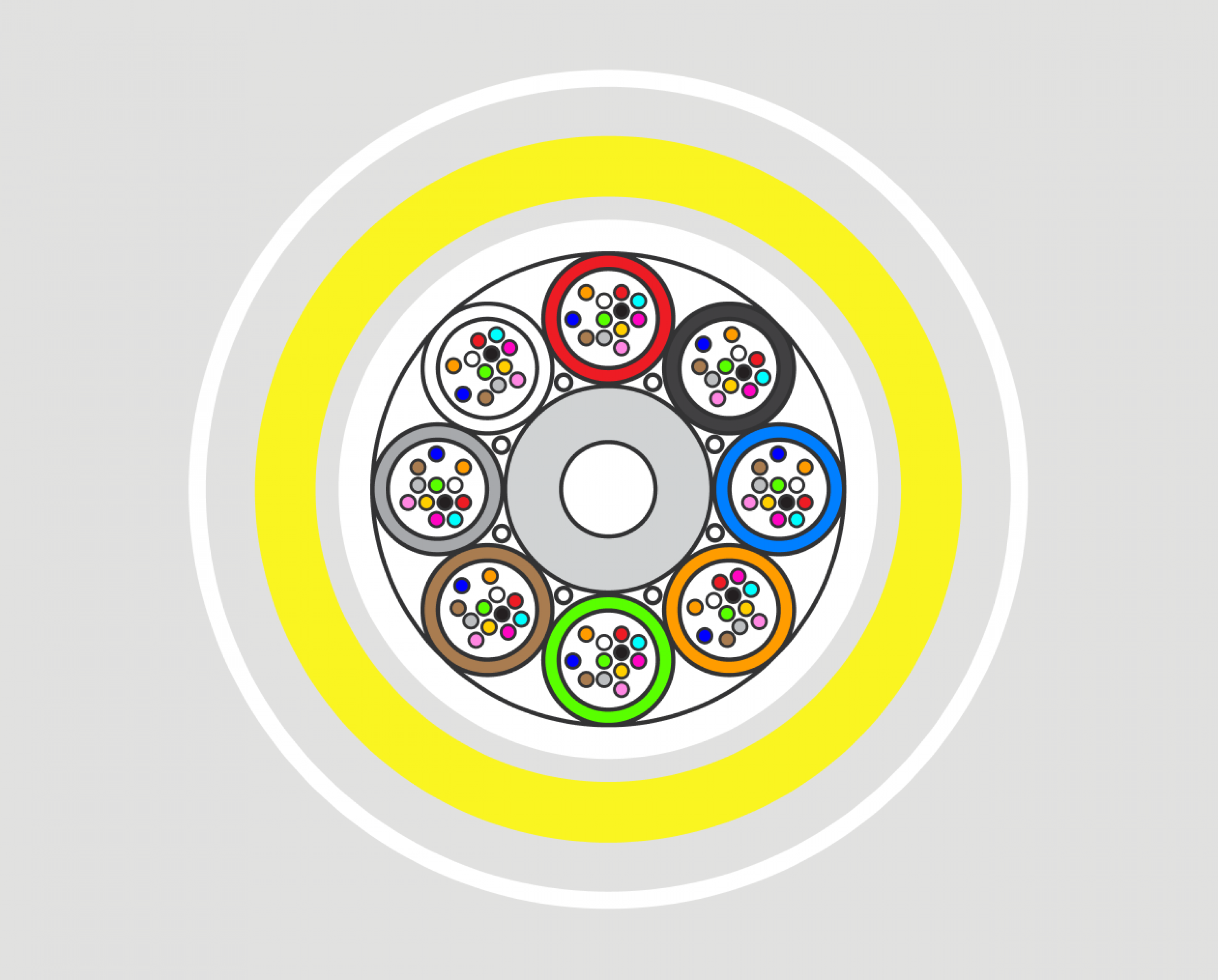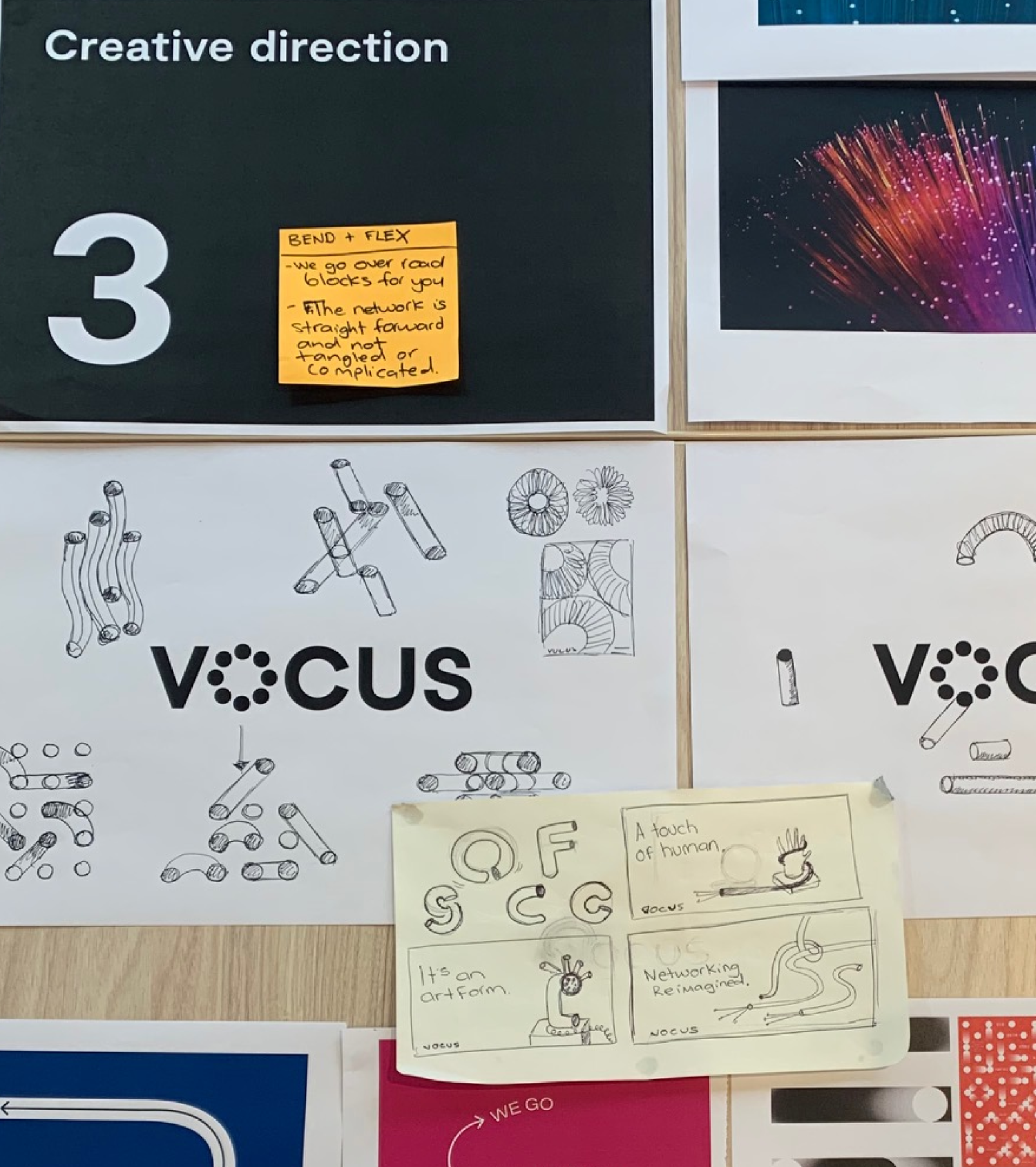 A brandmark which delivers new-found purpose and meaning
We then looked at Vocus' brandmark – taking the best of the past and evolving it for a future world, imbued with new-found purpose and meaning. With greater visual presence and character, the refined logo communicates Vocus' journey from a voice business to a fibre specialist, with the letter 'O' representing a cross-section of a typical fibre optic cable. The same fibre optic cables we referenced in the brandmark inspired a vibrant colour palette that could speak to Vocus' diverse customers.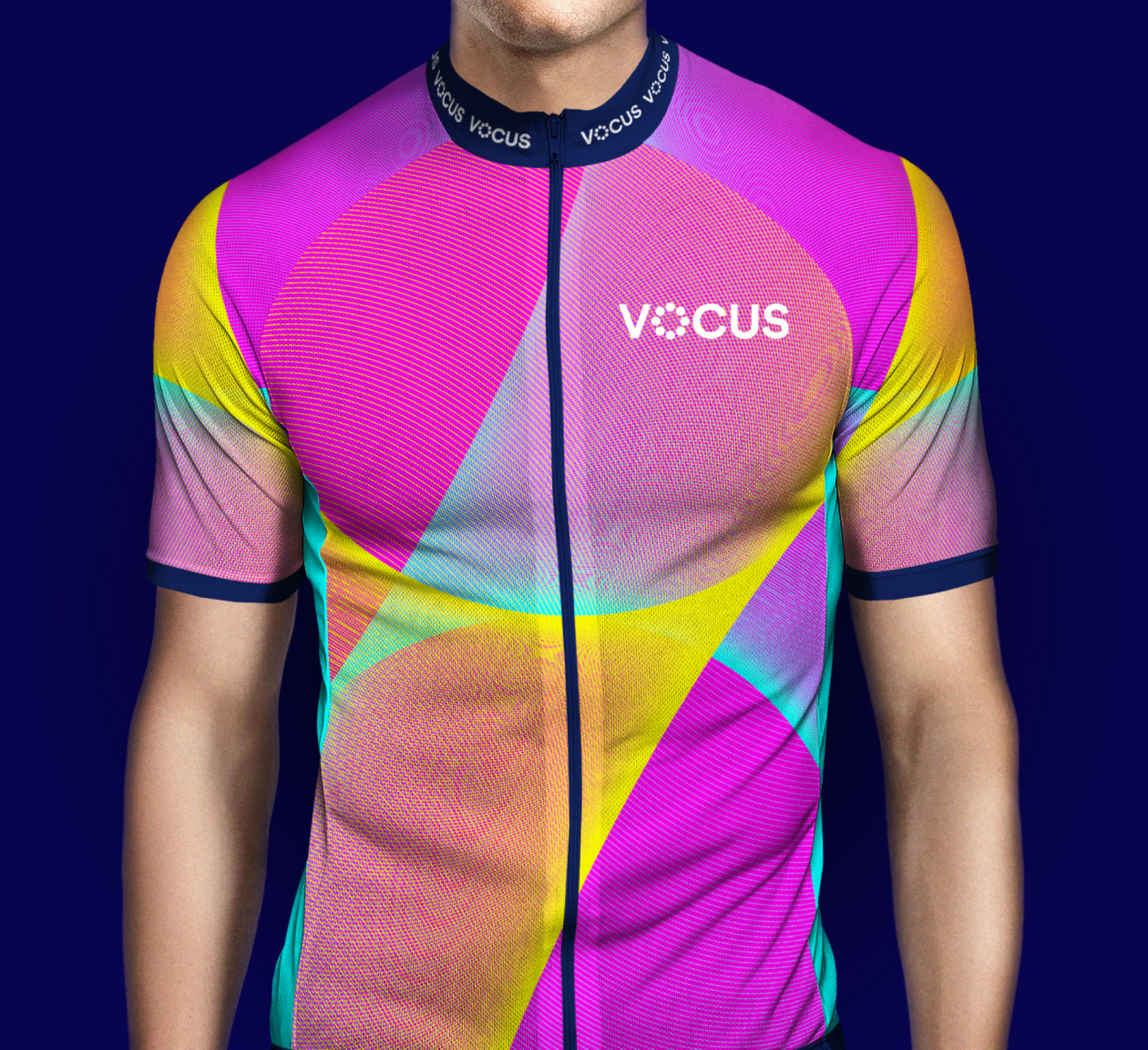 A system inspired by our network
Next, we created a bespoke graphic system which gives life to the brilliance of Vocus' world-class network and the simplicity of the experience it aims to deliver for customers. A system with added depth, breadth and meaning, with the flexibility to work across a variety of audiences and applications.